Golden Librarians
Brendan & Suzie collecting their Golden Library Awards
At Matarau School the library is a restful place to sit and read but to keep this wonderful place tidy you need some librarians. Miss Bevin is a wonderful teacher who trains people to become librarians.
Every year miss Bevin choses some librarians who work exceptionally hard to keep the library tidy to receive a Golden Librarian award. This year Miss Bevin chose Susie and me to go with her to the Whangarei Central Library.
At the library Sue the junior librarian welcomed us. After some fun warm up book related games and quizzes Sue showed us around the library where the public would normally not come such as the return room.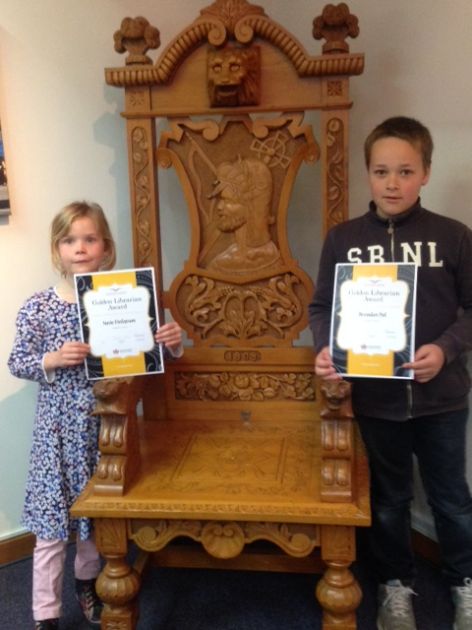 We then had a shared lunch in the courtyard of the library. All the librarian school teachers had brought this delicious meal with them.
After this we walked to the council chambers where Sharon Morgan [who replaced the mayor, Sheryl Mai] presented all the librarian's Golden Awards.
This was a fantastic day!
Thank you Miss Bevin for making the library a wonderful place!